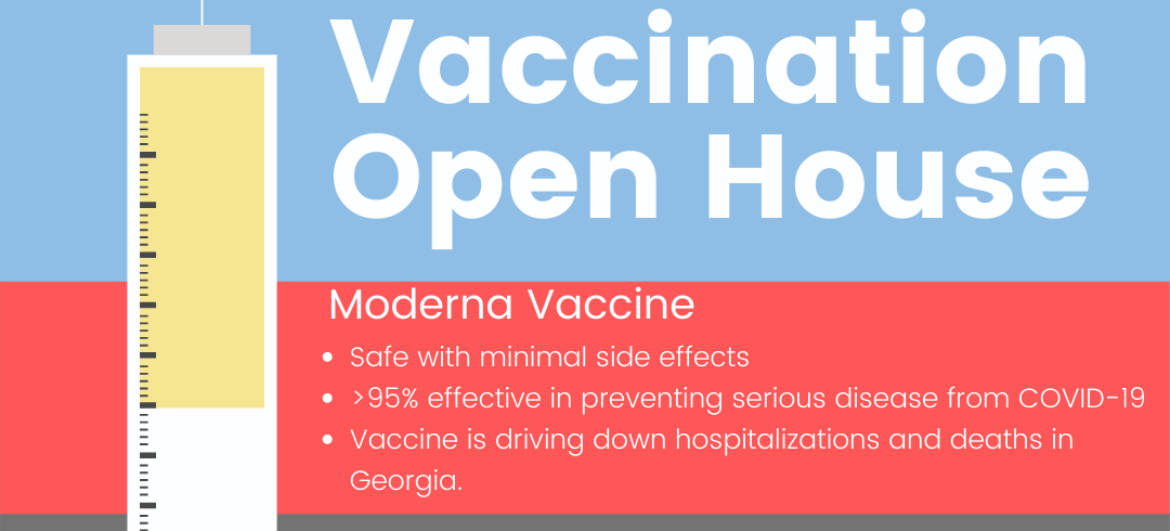 COVID-19 Vaccination Open House
About Us
THRIVE SS
404-267-1519
https://www.thrivess.org
THRIVE Support Services is partnering with AbsoluteCare
to bring you a COVID-19 Vaccination Open House on
Saturday, June 5th, 2021.
Please join us at THRIVE Headquarters located at 2038 Stanton Rd.
East Point GA 30344
NO REGISTRATION REQUIRED!!!
If you have any questions please contact Larry Hester by clicking the button,
sending an email directly to [email protected],
or calling Larry Hester at (404)565-7435.
We appreciate and thank you in advance for your participation and look forward to seeing you there!!!