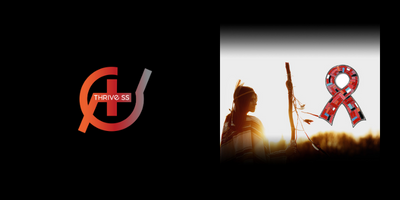 National Native HIV/AIDS Awareness Day is a day to raise awareness about the impact of HIV/AIDS on Native American communities and to encourage HIV testing, prevention, and treatment. This annual observance takes place on March 20th and serves as an opportunity to honor the resilience and strength of Native Americans in the face of this epidemic.
It is important to recognize that Native Americans are disproportionately affected by HIV/AIDS. According to the Centers for Disease Control and Prevention (CDC), Native Americans have the third-highest rate of HIV diagnosis compared to other racial and ethnic groups in the United States. Furthermore, Native Americans are more likely to be diagnosed with HIV at a later stage, which can make treatment more difficult.
National Native HIV/AIDS Awareness Day reminds us that HIV/AIDS continues to be a public health issue that requires ongoing attention and action. This day encourages all of us to take steps to prevent the spread of HIV, including getting tested regularly and using protection during sexual activity. It also reminds us of the importance of providing accessible and culturally appropriate healthcare services to Native American communities.
Let us take this day to reflect on the impact of HIV/AIDS on Native Americans and to recommit ourselves to ending this epidemic. We can work together to ensure that all individuals, regardless of their race or ethnicity, have access to the resources and care they need to live healthy lives.